Stephanie Heydon - 24 / Sep / 2022
Socks - Why are these socks so flipping expensive?
Often underappreciated, a good pair of socks makes the world of difference for your riding.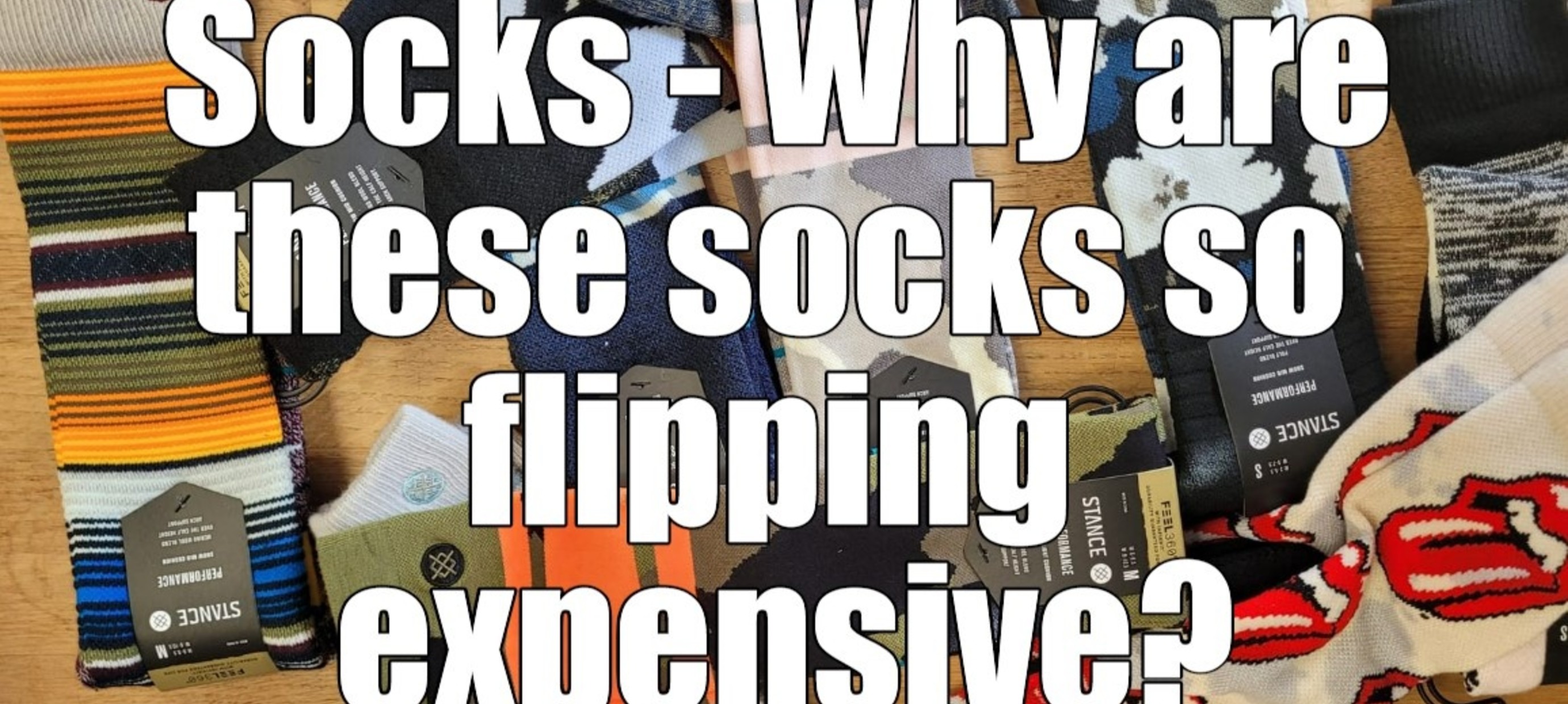 Ski socks are heavily overlooked as an important piece of ski wear. It's important to maintain a level of comfort, warmth, and performance. 
Even if you work hard to find the right pair of boots, the wrong pair of socks can totally change your performance. Nobody wants cold and sore feet on the slope.
We advise to wear specific ski and snowboard socks rather than ordinary ankle socks or trainer socks. Wearing a pair of ordinary socks underneath technologically advanced socks will counteract what they are designed to do. Adding too many layers under a ski boot will only make you uncomfortable and sweaty.
We do not advise wearing two pair of socks, unless you choose a thin silk sock to wear underneath your normal socks to help with warmth. The idea with a silk inner sock is that this will wick more moisture away to keep your foot dry and then the upper sock should ideally be merino to keep your feet warm.
 
Materials
Organic fibers, such as silk and wool, are most popular for manufactures. Merino wool being popular for its softness and durability. Merino wool also wicks moisture well and therefore does not build up odor - no more stinky feet!
However, synthetic fibers, such as Nylon, Acrylic, Polyester, and Lycra, are more effective at moisture wicking. Simply put, moisture-wicking is the process of moving moisture away from your skin during physical activity. Synthetic fibers also can be more elastic, and should not bunch up.
As a result of all the different materials, some designers are using a blend of fibers for different areas of the sock to utilise the materials best.
Fit 
You want a snug fit. Not loose, but not too tight. You don't want to be cutting off circulation. Ski socks are there to provide insulation, so the thickest ones do not necessarily mean they are the best.
Choosing the right size is essential. Too small and your feet will feel restricted and uncomfortable; too big and your sock will bunch up or pinch your feet. Sometimes, cheaper socks will adhere to a 'one size fits all' policy. Although this is a budget friendly way to cover multiple sizes, you may be sacrificing performance for cost.
Some skiers and boarders choose to go for compression socks. These socks offer a tighter and more secure fit. They are designed to help blood flow, which in turn boosts warmth. They can, however, be pricey.
The size of your sock should be the same as your everyday shoe size. If you're unsure and sit in between sizes, it may be best to size down to have that slightly tighter fit so that your performance is optimal.
We offer a range of brands, from ThirtyTwo and Falke to Mambi and Stance. You can even get a cheeky 20% off socks when you are buying boots with us! 
For any more advice or recommendations, our staff are here to help.