Try Before You Buy - SUP board test
Not sure what SUP to get? Why not try before you buy?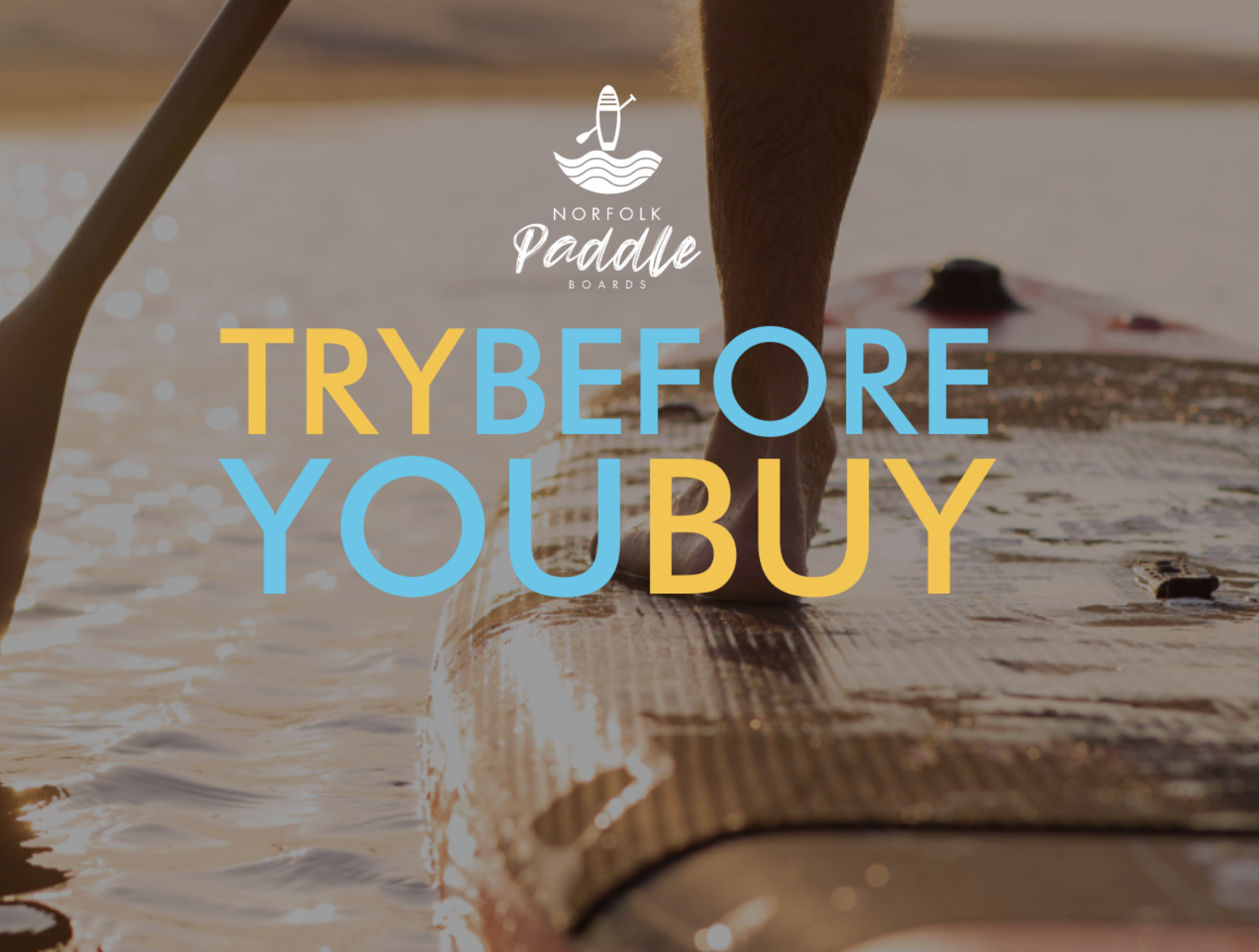 While we are always on hand to offer you all the help & advice you need to get the right Paddle Board for you we also totally understand it's a big commitment & you don't want to get it wrong. So we have teamed up with Norfolk Paddle Boards to offer a Sup board test / Try before you buy service. 
For £10 you can book an hour's worth of testing. while we suggest you select the board you most want to try first to guarantee you get to ride that, if other boards are available during the hour you are more than welcome to swap them over & try as many as you like.
If you are happy with the board & want to make a purchase we will deduct the £10 off the purchase price for you.
For more information visit us in-store or book now!