Jess Spanton - 17 / Sep / 2022
Ski Boots - What you should be looking for
Ski Boots can make or break your skiing experience, but making the right choice can be daunting. We are here to help!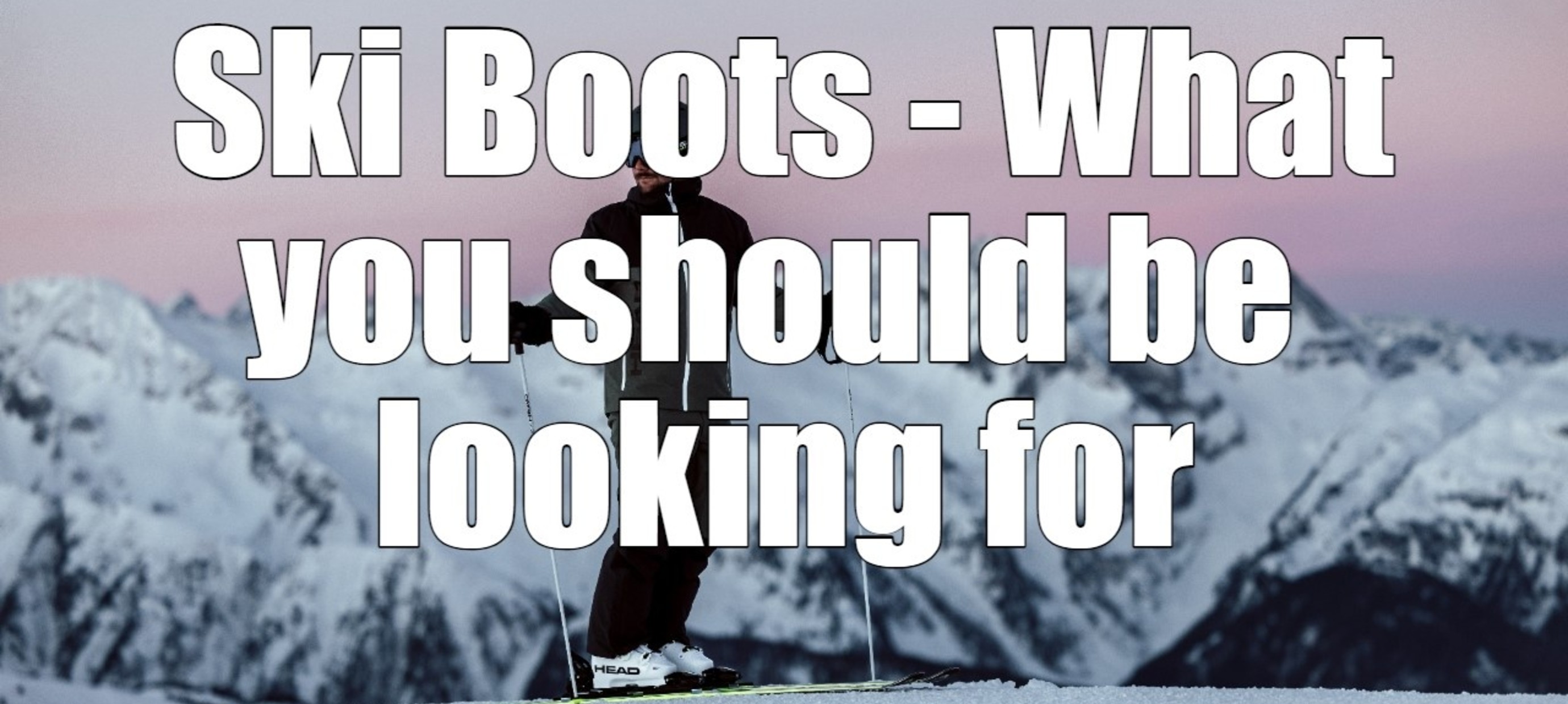 When choosing the right boot for you, you need to take into account factors such as flex and fit. At the start of your boot fit, boot fitters will take two measurements of your feet; the length and the width to select what size of boot to bring out for you. Ski boots should fit snug, similar to a firm handshake (but around your foot...). As much as it sounds like a great idea to have a ski boot that fits like a slipper in store, this won't benefit your skiing as we need a solid hold for skiing performance.
There are also differences between men's and women's boots; they are adapted to differences in body shape. Generally, women's calves are lower. This means it makes sense that the cuff (highest part of the boot) of women's boots is lower. Boot fitters will also take into consideration what type of skiing you are doing whether that be holiday skiing, racing, or touring in order to choose the right boots for you.
The Ski Boot
Shell - the shell of a ski boot is made up of two different parts; the clog and the upper cuff. The clog of the boot is where your foot will be. The upper cuff is what will go around your leg. These two parts of the ski boot are attached at the heel so the upper cuff can flex as you ski. From brand to brand, they may use different materials and in different models, they may use softer and stiffer parts of materials strategically placed in the boot for optimal power transfer.
Liner - the liners of boots will also differ from brand to brand. In some of the more budget-friendly boots, the liner will not be as technical as a more expensive boot. This all comes down to the cost of materials and the tech that has gone into creating the liner. A more technical liner will offer a better custom fit to your foot as well as skiing performance.
Footbed - every liner will have a standard footbed. These are all responsible for ski boots going down half a size, just from putting in a thicker footbed to create less room in the boot. A standard footbed will offer little to no support for your foot and it is recommended to always consider custom-made footbeds to correct any pronation you may have, offer full support, and ultimately make your ski boots more comfortable.
Flex
It is important to consider the flex of your ski boot. The flex refers to the stiffness of the boot. The flex index lies between 60 and 140; the lower the number the more flexible the boot. High flex boots tend to be for high-performance skiing or race boots (generally 120+). The higher your flex, the better your energy transfer from leg to ski will be. However, you will likely find the boot less comfortable to wear. The level of resistance varies from person to person, and what one person may find easy to bend another may struggle with. Flex index is not standardised, and different brands will use their numbers differently.
Choose the flex rating that best suits your skill, weight, and build. The easiest way to decide on this is to pop into Snowfit for a free boot fit!
Fit
There are three width sizes for ski boots; narrow, standard and wide and these will also change from brand to brand so it is important to try various styles. What your foot measures to in length is the size that your boot fitter will put you in and we will then accommodate for the width and shape of your foot. Do not be surprised if your ski boot size differs from your normal shoe size, this is very common. Boot liners and the shell of some boots can be heated to create a custom fit to enhance comfort and it is worthwhile investing in a custom-made footbed to provide a solid foundation in your boots for support. This can all be done within one fitting.

Overall, ski boots are a technical piece of sports equipment so they will not fit like a pair of trainers off the shelf. However, there is so much that we can do to make ski boots comfier and more supportive for you. It is always best to take advice from a boot fitter on what boots they choose for your skiing ability and foot shape. If we can't make the boots better for you, we will offer our Custom Guarantee.