Stephanie Heydon - 16 / Jul / 2022
JOBE's most popular boards; a review of the Yarra 10.6 and the Duna 11.6
JOBE'S MOST POPULAR BOARDS; A REVIEW OF THE YARRA AND THE DUNA.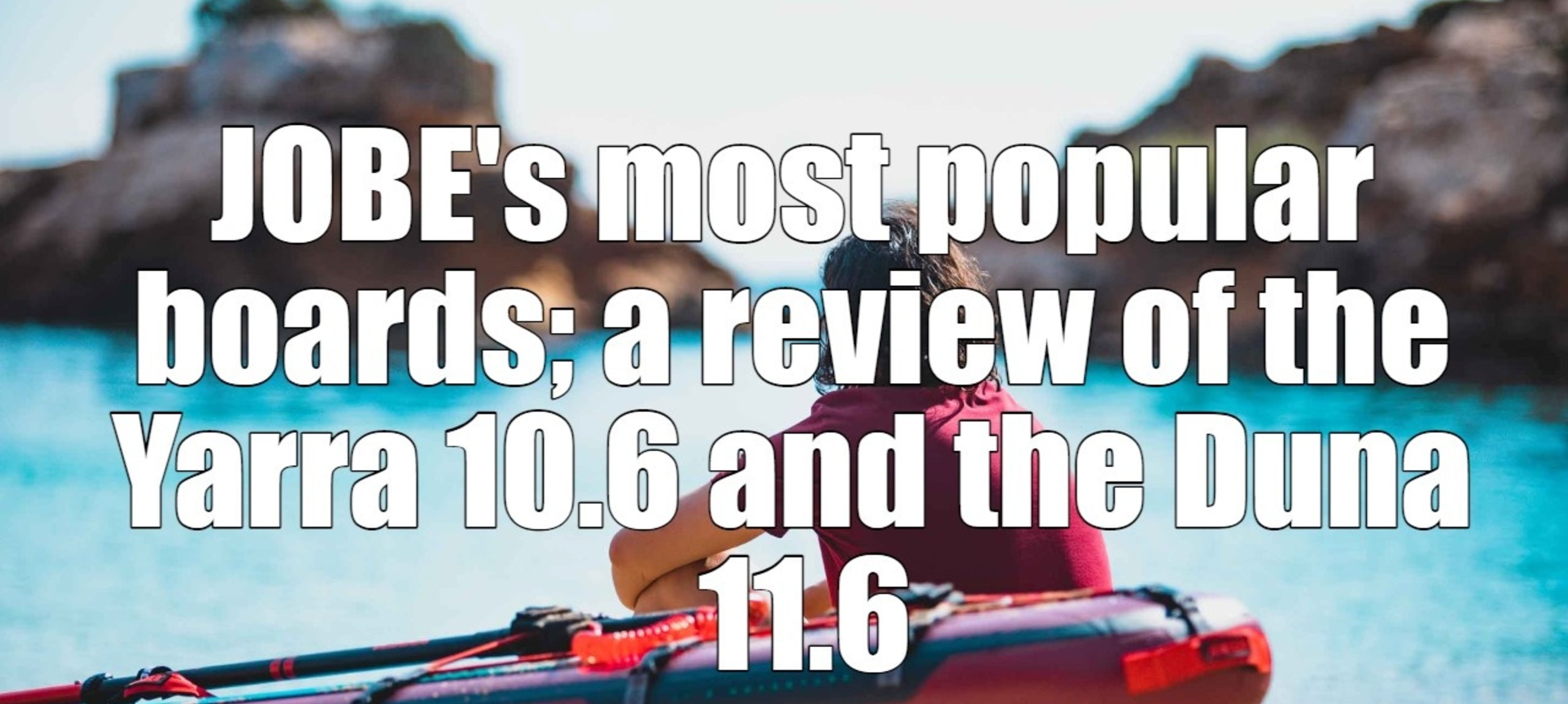 THE YARRA 10.6
The Yarra 10.6 is a favourite for many people. A super stable board, the Yarra uses Jobe's heat bonded technology and a stringer to improve its stiffness. The stringer runs down the centre of the board and wraps around it, making it super rigid at points of pressure and compression. The Yarra also benefits from lightweight X-Stitching technology, and a EZ Lock Fin function. Its wide nose makes it an exceptionally stable board.
It's two carry handles on both the nose and the tail make it super easy to recover the board both in and out of the water. 
The Yarra is a perfect all rounder, able to accommodate your paddling desires.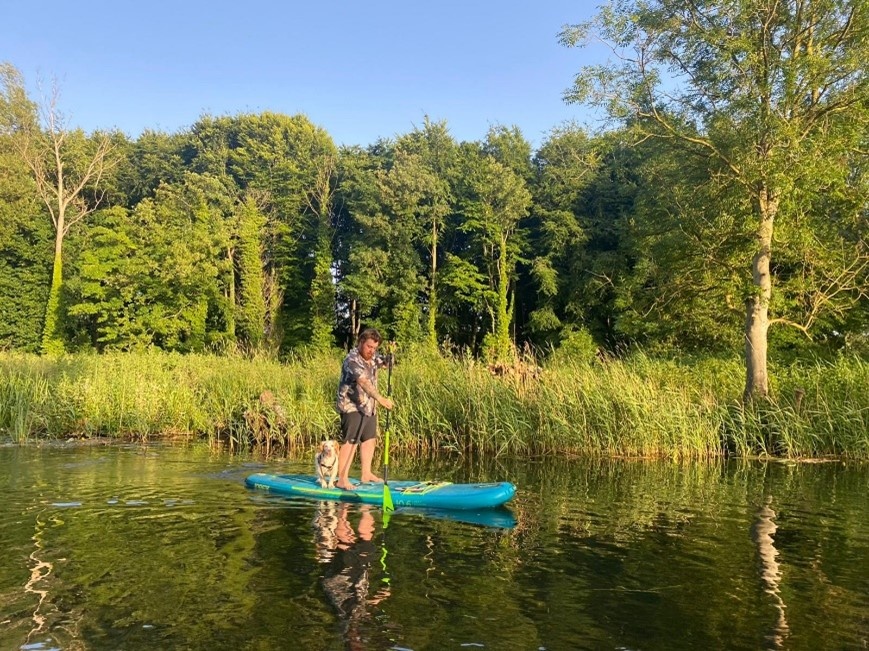 *Our staff member Ollie using the Yarra on the Norfolk Broads
Length: 10'6"
Width: 32"
Thickness: 6"
Volume: 310L
THE DUNA 11.6
The Duna 11.6 is a great all round touring board, suited to those who have a desire for adventure. With connection buckles that allow for taking two bags with you, this board will see you equipped to take all your gear with you as you paddle along.
Alike to the Yarra, the Duna also benefits X-Stitching and heat bonding technology, and also has Jobe's perfected stringer running around the board. The Duna also has those carry handles found on the Yarra, meaning that this board is also super easy to dock and move about.
A more streamlined design makes this board perfect for reaching high speed, whilst still remaining incredibly stable. It is truly a fantastic touring paddleboard. Its efficient shape will glide through the water smoothly, as it picks up the pace with ease.
The Duna is a perfectly designed board, suited best for those who enjoy exploring the water. A stunning all-rounder board, the Duna befits a touring style of paddling, able to take you on those longer distance journeys.
Length: 11'6"
Width: 31"
Thickness: 6"
Volume: 324L