Stephanie Heydon - 17 / Oct / 2022
Gloves - The best advice at your fingertips
A handy blog to give you the best tips and tricks when choosing gloves.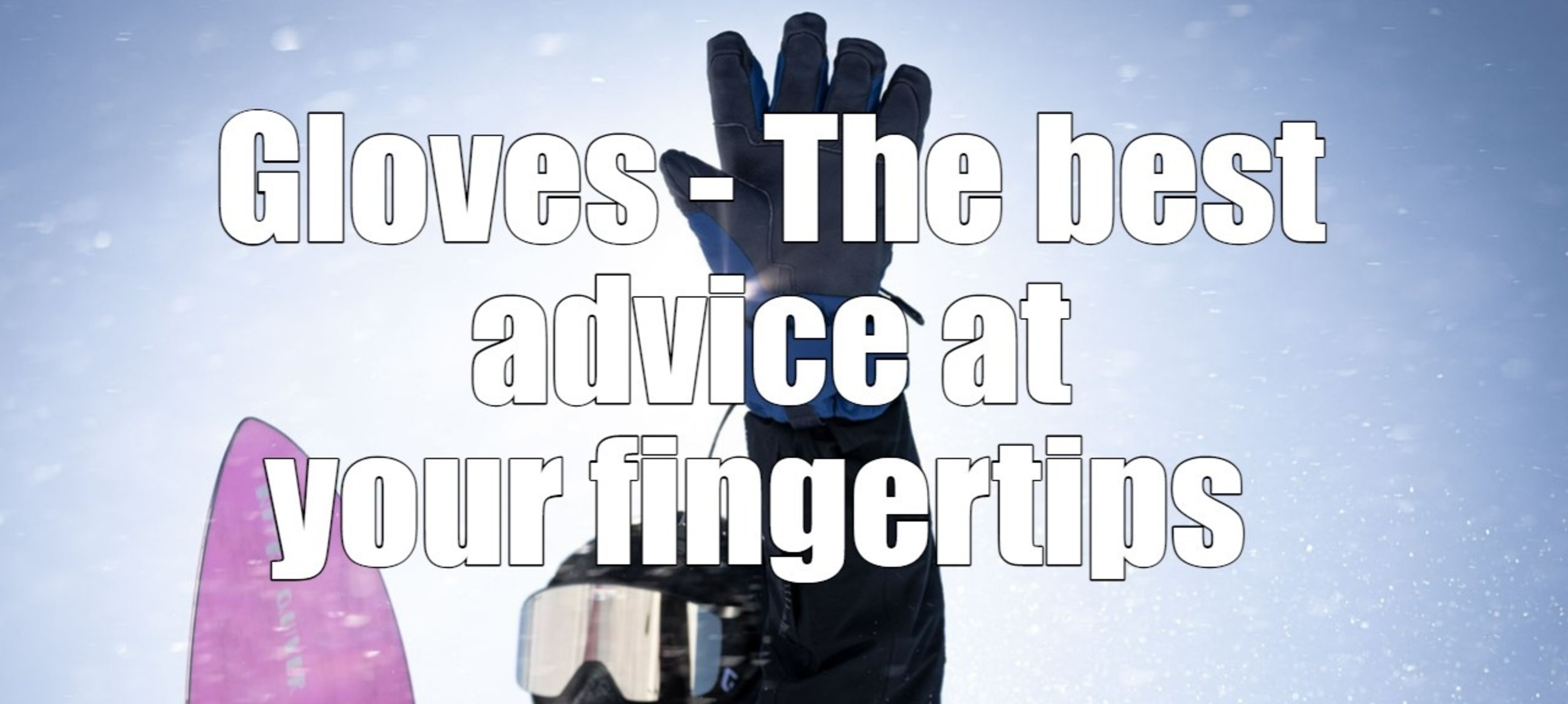 Gloves are an effective way to keep your hands warm and toasty whilst on the slopes.
Soggy, wet, cold hands will quickly ruin any snow day. It's not worth skimping out on gloves; simply put, a bad pair of gloves will be a bad day of skiing.
You want your gloves to be tough, able to withstand wear and tear and the harsh elements. BUT, you do want them to be soft and comfortable on your hands, so finding a pair that has the perfect blend of comfortable and tough is essential.
Mittens
Mittens keep your fingers together, retaining more body heat and generating more heat from movement.
Skiers once sneered at the idea of mittens, saying that they were only for boarders, beginners, and children. But those days are gone! Mittens are undisputedly one of the best ways to keep your hands warm, without forking the money out for electric heated gloves.
Gloves
Gloves should have better dexterity than mittens, but poorly fitting gloves will have worse dexterity than any mitten.
It'll be easier to handle things, like zips and pockets. They are more flexible, which makes grabbing that hot chocolate easier!
Trigger Mitts
Trigger Mitts or 'thumb and finger' mitts have the warmth and cosiness of a mitt, yet the functionality of gloves with a free trigger finger.
Most high-end glove and mittens use PrimaLoft insulation. PrimaLoft is a brand of synthetic microfiber, used too provide and retain warmth. Developed for the US Army in the 80s, it is one of the best insulations available on the market.
A GORE-TEX® membrane is a layer between the shell and the lining, that not only makes the glove waterproof, but also breathable and windproof. 
Three Things Snowfit will ask you when considering gloves
1. Do your hands get cold?
If you get colder hands, you might want to consider heated gloves. Heated gloves are awesome for when you either need to work or want to play out in extremely cold weather. They can also be a huge help for those who suffer with Raynaud's.
2. Are you a Skier or a Snowboarder?
Although there are no rules against who can use what kind of glove, generally skiers will need either a glove or a trigger mitt in order to adjust buckles, hold poles easier, and click in and out of bindings. Snowboarders tend to enjoy mittens more, as they use their fingers less and therefore enjoy the added heat of mittens.
3. Where will you be using them?
On the dryslope? In the alps? In Canada? Knowing where and how you use your gloves will massively affect your choices.
Snowfit will always offer 1-to-1 advice when it comes to buying gloves. The more we know about who you are and what you are looking for, the better choice we can make!