Harry Tomlinson - 01 / Sep / 2020
Our Snowboard Department
We have changed the way our Snowboard department looks!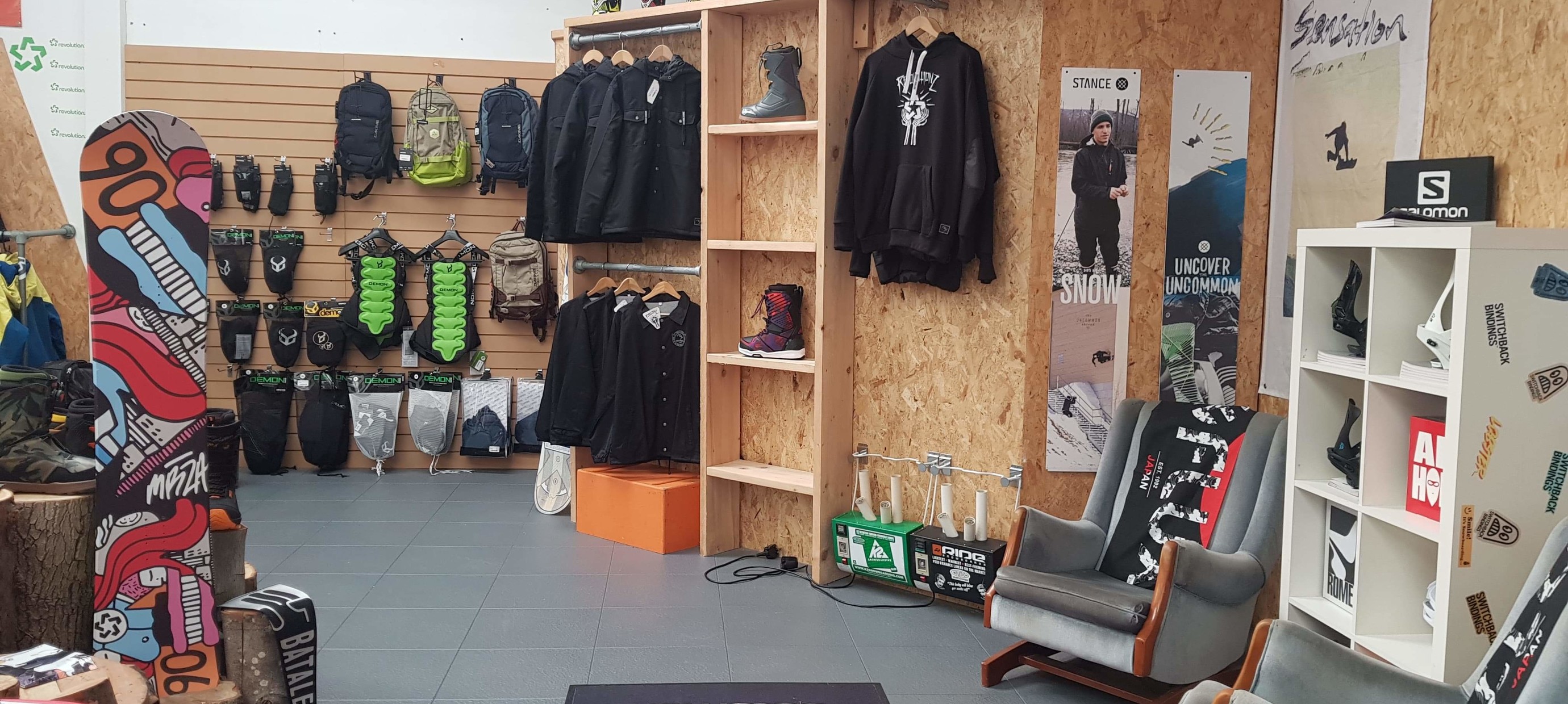 Hello!
As we get every closer to the 2020/21 Winter Season we are getting more and more excited. So excited in fact that we decided to change the look of our Snowboard Department.
Keeping with the Government guidelines with how to shop safely in this strange time in mind, we have given the department a fresh look. For people who have brought Snowboard boots with us in the past you more than likely have sat on our big red couch, well don't worry we haven't given that the boot (pardon the pun) but instead moved it around closer to the Snowboards to give the area a more cosy feel. We have also added two new chairs, but these aren't any chairs, they're rocking chairs!!! So if you decide you fancy a snooze somewhere cosy we have the spot! 
Snowboard magazines are a big part of the sport and thats why we have added a cool home made table so you can sit your new read on there whilst you get your boots sorted. But it gets better, we have now also added a book shelve so you can be sure to be able to find your next Snowboard read here. 
Like what you read? why not come down and take a look for yourself and see if you agree with us on its cosy cool feel. We're open Tuesdays, Thursdays and Saturdays 10 till 18.
Stay safe out there in this odd time!